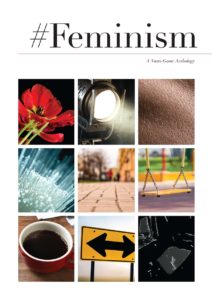 Facilitator: Sean Nittner
Players: Tasha Robinson, Spencer Abbe, Hillary Brannon, and Degen Gottlieb
System: #Feminism Nano-Games
I swore that I'd play different games this time, but as I flipped through them, the same ones we played just seemed so inviting. I mean who doesn't want to say "The Vulva and the Furious: Tokyo Drift"?
So, games we played included:
Mentioning the Unmentionables by Kajsa Greger (Sweden)
Three games about the anatomy of women. (Dances with Vulva, Dying for a Cup of Coffee, and Just Put Some Salt on It)
3–5 players; 60 minutes; Intensity 3/5.
First Date by Katrin Førde (Norway)
A game about a date gone wrong and a rant about the orgasm gap.
2–5 players; 30 mins; Intensity 1/5.
What Rocked
In one of the First Date scenarios our ranter started talking about the placement of the clitoris in rabbits and I just about died laughing. The worst part is that it's an argument someone might make. Oh my, I couldn't take it.
There was another First Date scene where the Listener just wouldn't leave…so it kept going, and going, and it became an endurance test for the ranter. Watching them run out of steam was pretty amazing.
Our games of Dying for a Cup of Coffee and Just Put Some Salt on it had pretty awesome debriefs. For being a con scenario in a room filled with a hundred other people I was incredibly impressed with the emotional honesty and the willingness to talk about personal experiences at the table. I felt really lucky to have such an open and thoughtful group.
What could have improved
We made it work but I don't think #Feminism games are particularly well suited for a Gen Con sized Games on Demand area. Lots of noise and distractions. Constructing a "white sofa" out of chairs was doable, but I missed the actual sofa we had a Go Play.