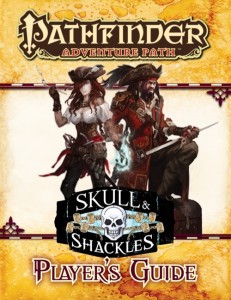 GM: Sean Nittner
Players: Karen Twelves, Meg Pressley, Rocko Moran, and Adrienne Mueller
System: Pathfinder
Adventure Path: Skull and Shackles
Day 5
Jack Scrimshaw ran up to the top decks with dread in his eyes. "Rats. Huge Rats in the bildge"
Our brave heroes went down there and with a combination of magic and might slayed the dire rats, but not before being bitten first!
Are you not entertained?
Brought from the officers quarters came Owlbear Hawthorn, a half blind brute who had been tarred and feathered. He aped about the deck making silly noises to get a laugh, before Plugg set him about to beat up any contenders. Anand stepped up and pummeled him squarely.
Other interactions
Ambrose – Attitude changed to Helpful
"Caulky" Tarroon – Attitude changed to Friendly
Shivikah – Attitude changed to Friendly
XP Awarded
200 (Dire Rats!)
50 (Davey getting back his gear)
50 (Vyv getting back their gear)
100 (Ambrose "Fishguts" Kroop Helpful)
100 (Defeating Owlbear Hawthorn)
Total gained: 500.
New XP Total: 1325