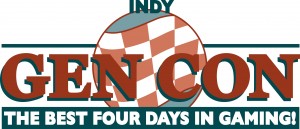 Panels I'll be on at GenCon
Project Management for Game Publishers and Freelancers – Thursday 9 AM
Industry Project Managers Jessica Price (Paizo), Sean Nittner (Evil Hat), and Phil Vecchione (Engine Publishing) will discuss useful skills that anyone can use to help improve the quality of their products and prevent projects from falling behind or stalling out completely. While this session is designed for people without project management experience, it will also be informative for those with some background in the discipline. Topics will include scope and change, processes and scheduling, and team management. There will be time for a Q&A, so bring your project management questions for the panel to answer.
State of The Hat – Thursday 5PM
Find out the skinny on what's happening with Evil Hat in 2014 and beyond! Plus an inside look into the making of our products. Find out who wears the Evil Hat.
Look Under The Hat – Thursday 7PM
Evil Hat's central nervous system Fred Hicks, Rob Donoghue, Chris Hanrahan, Carrie Harris, and Sean Nittner will all be here to answer your questions about Evil Hat, our products, and our people!