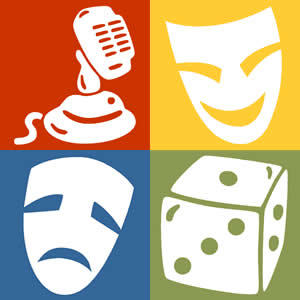 Happy New Year and welcome back to Narrative Control. This episode, recorded just after Christmas (on Boxing Day in fact), is a reflection of our 2008 and our hopes for 2009. This episode as also much more relaxed than any we've done before. You might light our antics or you might be frustrated by the lack of concrete useful information. If the later, don't worry I'll be streaming a "regular" episode shortly.
Hosts: Sean Nittner and Justin Evans
Length: 33:41
Show Notes
None this time. Not that I couldn't do show notes for this episode, but we don't hit bullet points like we normally do. The first half is about what we loved in 2008 and the second half is what we're looking forward to in 2009. Enjoy.
Direct download: NC_Episode_016.mp3