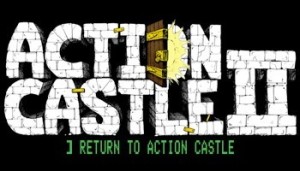 Parser: Karen Twelves
Player: Sean Nittner
System: Action Castle II (Parsley)
Welcome to… ACTION CASTLE!!!!!!!!  2!!!!!!!!!
By the pool side, with my eyes closed, both so I could draw a mental map and so the sun didn't get in them, Karen and I played Action Castle II. We had previously played and I married my girlfriend Rosie. This time through cunning and wit, I became the king's champion. Huzzah!
Here's the luxury we experienced of pool side roleplaying!
What Rocked
Playing by the pool.
Playing in a robe.
Playing with Karen (she is a great parser)
Going North.
What could have improved
I could still be at the Madonna Inn right now!